Do you know how much strawberries are popular among young people in Harajuku?
Here is a new branch of "Strawberry Fetish", a shop that provides strawberries covered with candy, just opened last month!!!
Other than their standard products, customers can choose toppings from cheesecake,tiramisu,and so on.
Along with their foods, the shop itself is super photogenic!!!
Why not try one during your stay in Harajuku?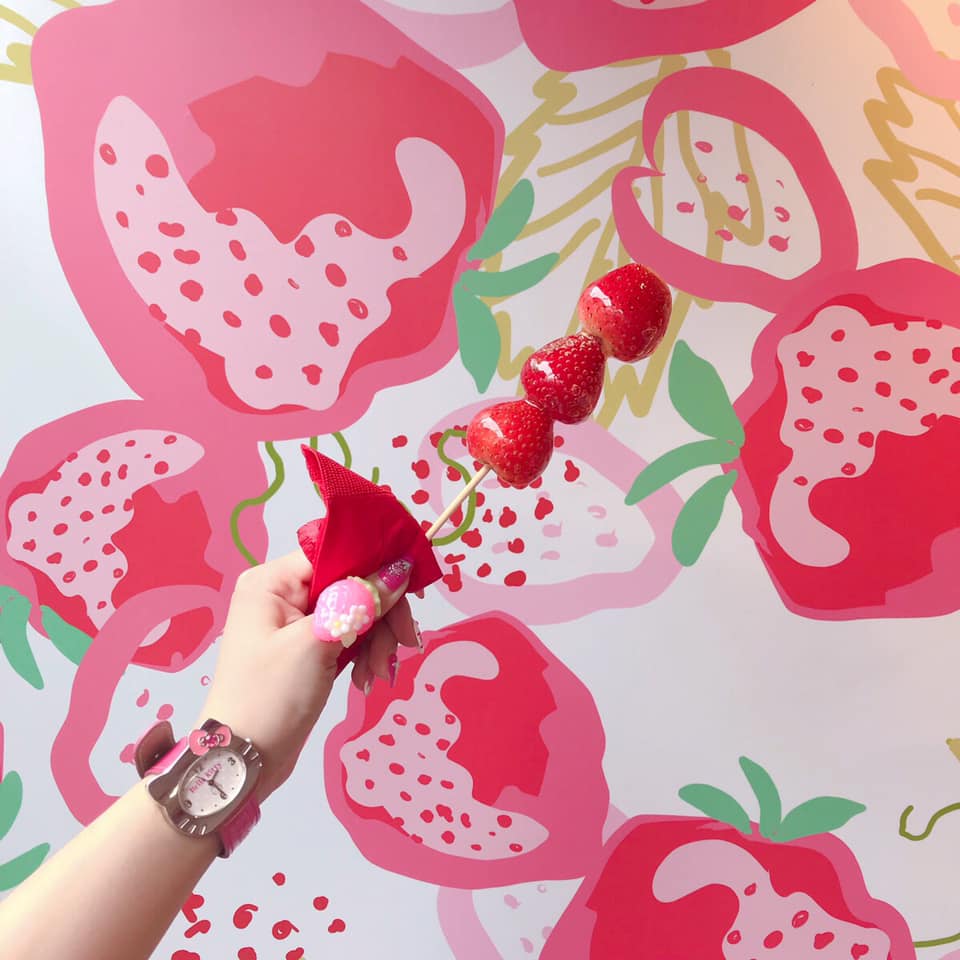 (Shop information)
Shop name: Strawberry Fetish
Shop address: RYU apartment 1-16-5 Jingumae, Shibuya,Tokyo
Shop hours: from 10am to 8pm,No scheduled holidays
Average price: around 500 JPY to 700 JPY
Telephone number:03-6434-7837
Map: https://is.gd/cD7Cu2
Official instagram: @strawberry_fetish_